Access Every Manual From a Single Source
Veryon supports 100+ airframe, engine, and component OEMs with over 1,700 libraries available.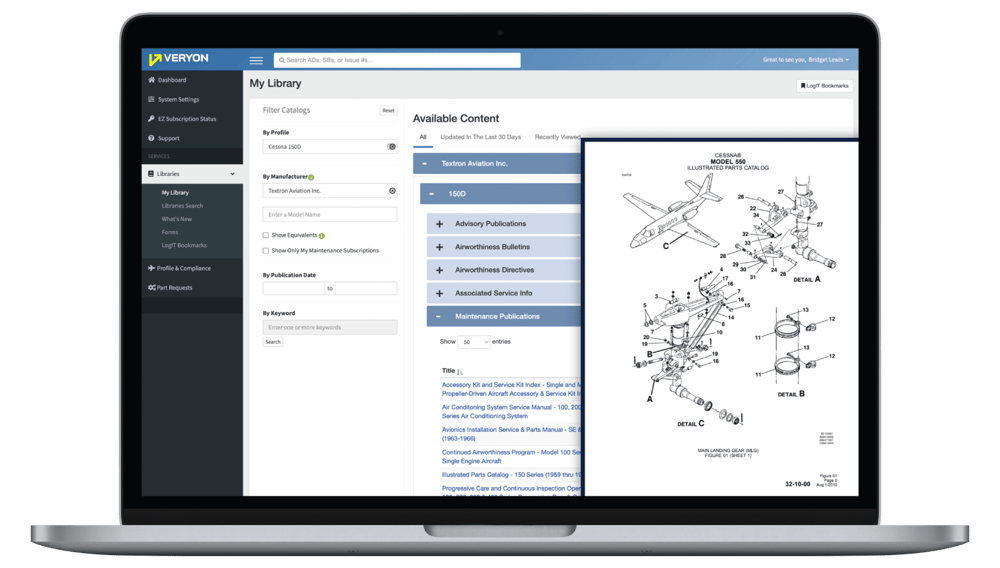 Veryon Publications has libraries from 100+ OEMs including...
About Veryon Publications
Veryon Publications is a single source for aircraft technical publications and regulatory content.

With over 1,700 libraries across 100 airframe, engine, and equipment OEMs, Veryon Publications provides users web, mobile, and desktop access to every publication they need to carry out their maintenance and missions.

Integrated with Veryon Tracking, users have the ability to access their libraries with just one click from within maintenance tracking.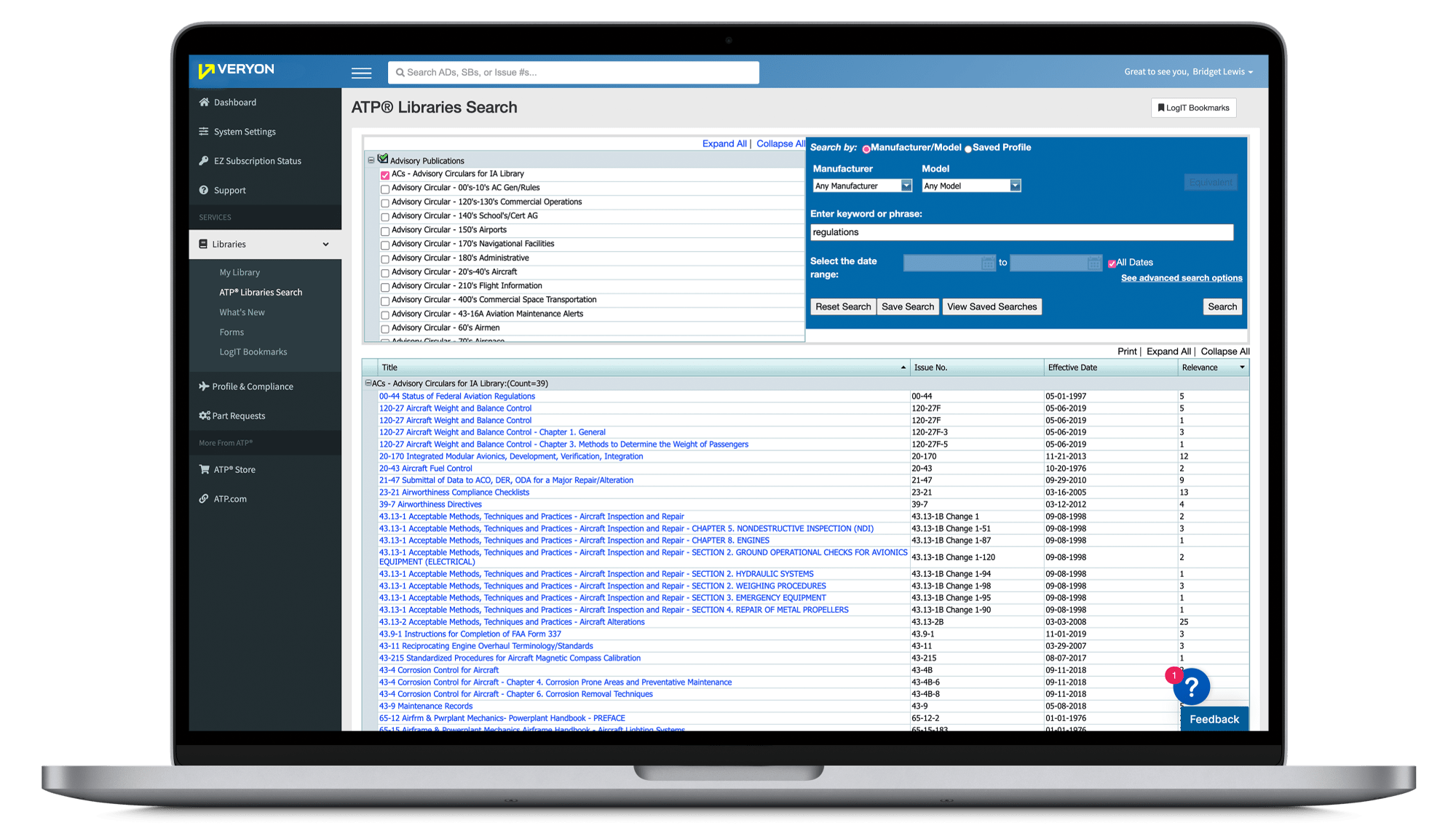 Advanced Search
Save valuable time searching for information across a full range of manufacturer publications when servicing an aircraft.
Profile and Compliance
Aircraft research and compliance record-keeping for aircraft ADs and SBs is faster and more accurate with Veryon Publications.
Centralized Publication Access
Access the most up-to-date publications for airframe, engine, propeller, and components, from a single source.
Get a demo of Veryon Publications