Better Aircraft Inventory Management Optimization
Manage your inventory life cycle across departments with Veryon Inventory Management —an integrated app delivering real-time information allowing you to take action on requests, purchasing, core exchanges, and more.
Veryon Inventory Management provides a complete view of current stock levels, orders, requests, and shipments.
Access real-time aviation inventory data quickly and easily. The color-coded tiles show expiration, repair, request, and order status at a glance, allowing users to go directly to a detailed list of items and orders.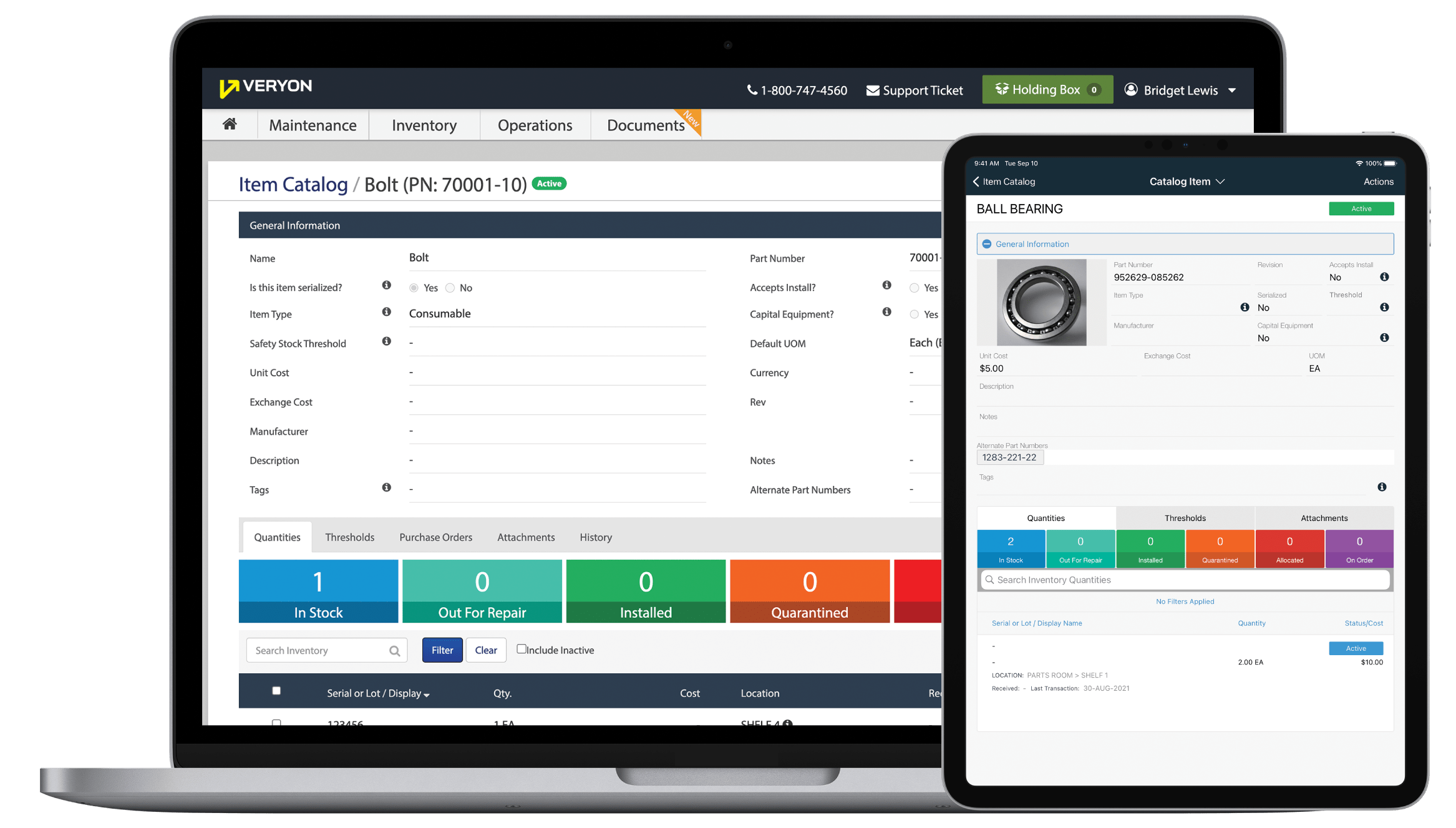 Item catalog
Review the entire catalog of items and parts quickly, and stay on top of key inventory.
Inventory requests
Improve overall efficiency by identifying and removing delays in the request process.
Purchase orders
View valuable PO information for more transparent and efficient order tracking.
Core exchanges
Simplify core exchanges to vendors, with improved tracking and visibility.
Customizable reports

Built with various customization and filtering options, Veryon gives you the ability to create robust and extensive reports that give you insight into your operation's inventory values, purchasing trends, and financial status.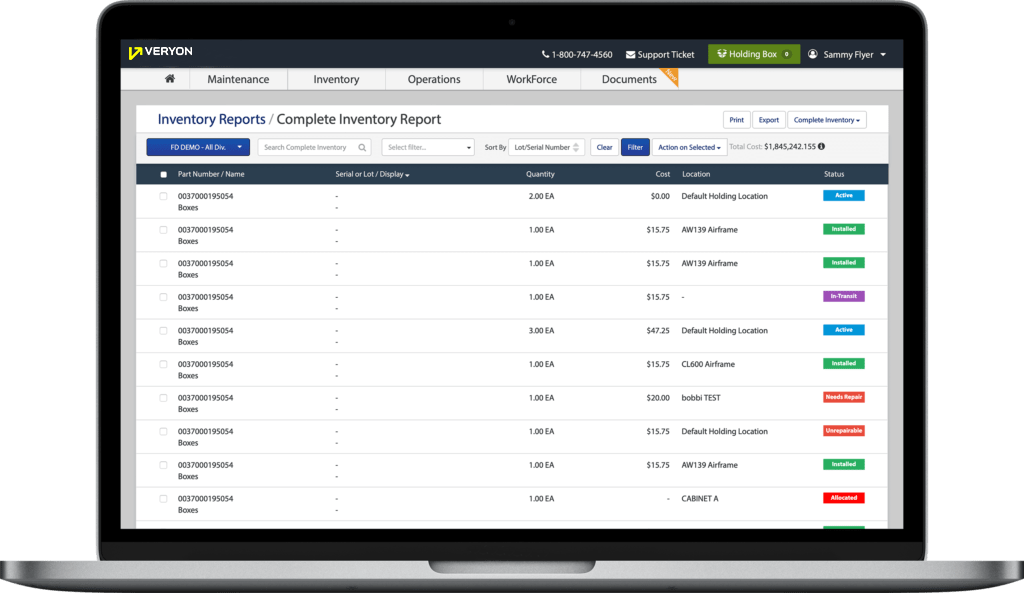 Mobile apps

Use aircraft inventory management to get instant access to parts, requests, orders, and reports directly from your iPad with the Veryon mobile app.

Leverage the iPad's embedded scanner for bar codes, QR codes, and scanning documentation like 8130's and Form 1's.

Eliminate paperwork, enhance communication across team members, streamline multi-step processes, and optimize your operation.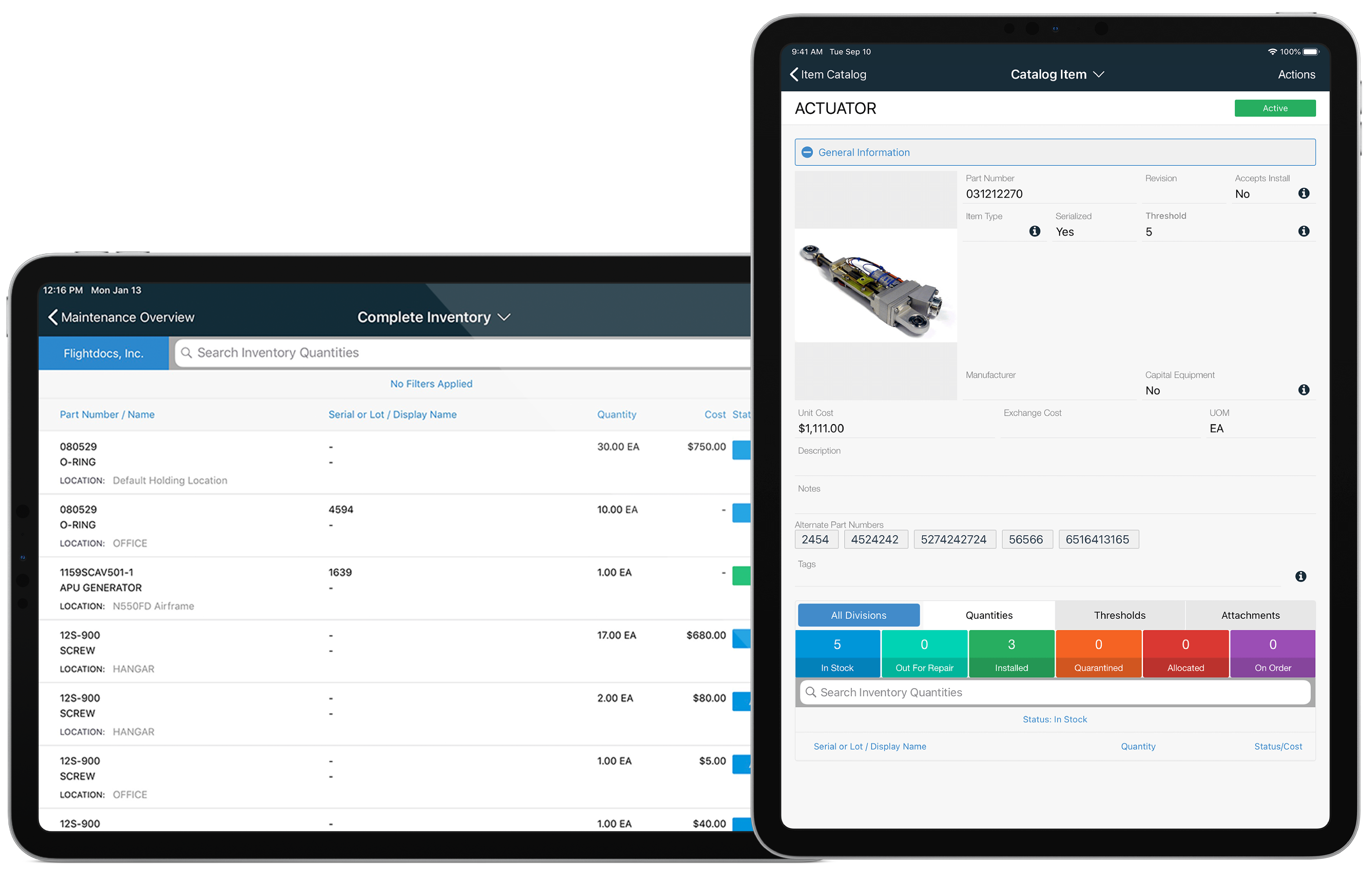 Veryon Tracking is the answer for complete flight department integration, delivered in a single seamless solution.
The Veryon Tracking platform provides everything you need to manage your operation effectively. This fully integrated solution is proven to eliminate inefficiencies, reduce costs, and increase aircraft uptime with scheduling software in a modern and secure cloud-based environment.