Smarter Aviation Maintenance Software
Streamline aircraft maintenance and compliance with aircraft maintenance tracking software that automates workflows, scales reporting, and advances mobile access.
Aviation maintenance software gets you instant access to all your aircraft information where and when you need it most.
Get real-time visibility with aircraft maintenance tracking software that includes total times, items due, discrepancies, logbooks, and work orders, from one simplified dashboard.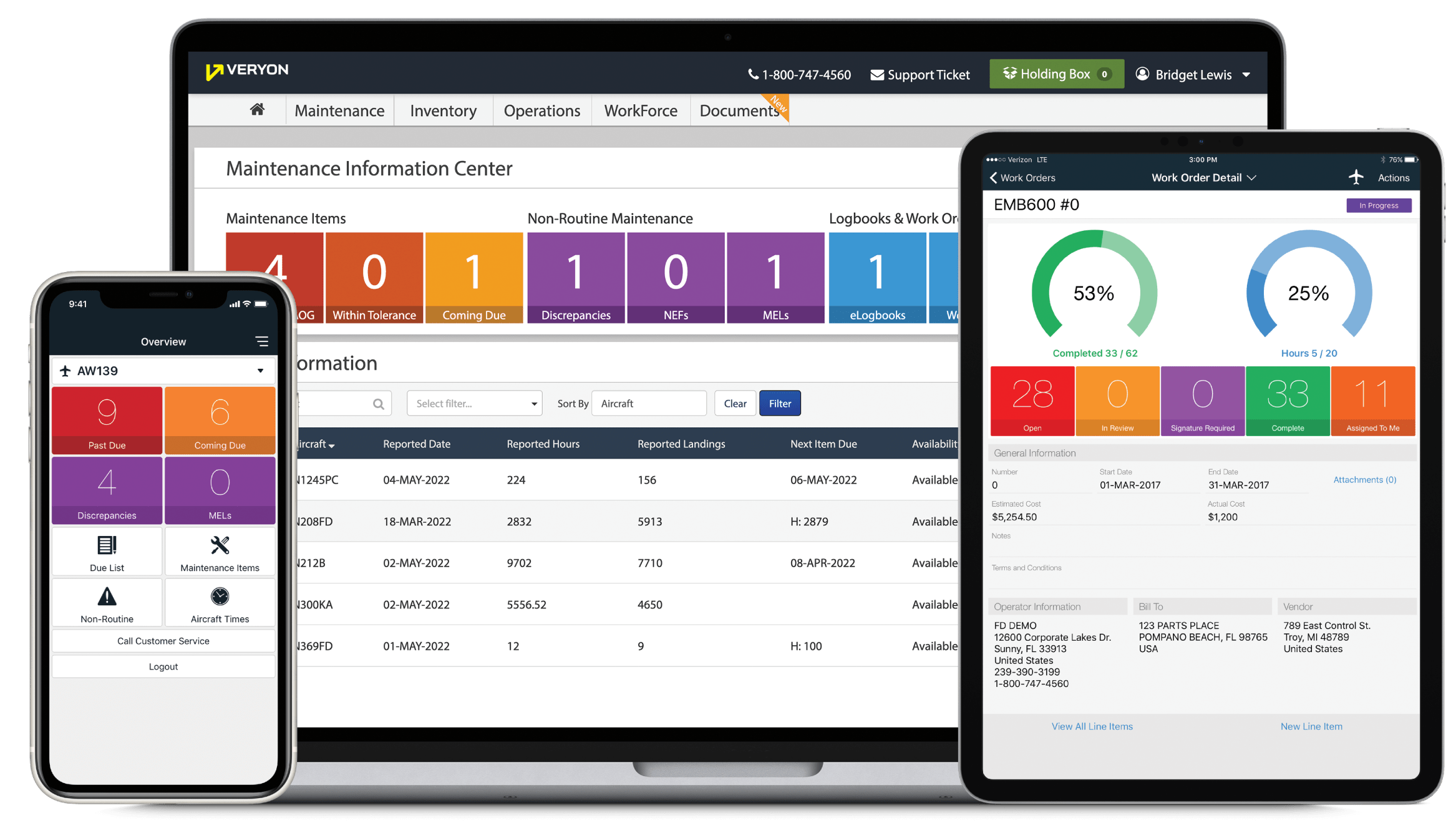 eLogbooks
Create fully-compliant electronic logbooks, eliminate duplication of work, and reduce manual data entry and errors.
Non-routine work
Eliminate redundant paperwork, improve record-keeping, and increase aircraft reliability and uptime.
eSignature
Speed up compliance work and ensure overall data accuracy, transparency, and integrity across your operation.
Work orders
Assign, manage, update, and review work orders in real-time from your desktop or mobile app.
AD/SB monitoring
Stay up-to-date on evolving industry changes with automated updates for Airworthiness Directives and Service Bulletin revisions.
The Veryon mobile apps provide secure and reliable access to data and information from anywhere in the world.

The apps reduce paperwork, eliminate duplication of tasks, and provide compliance tools to access, update, and sign off records in real time.

Pilots and crew can view and update maintenance data, submit non-routine maintenance reports, sign off checklists, receive updates, and more.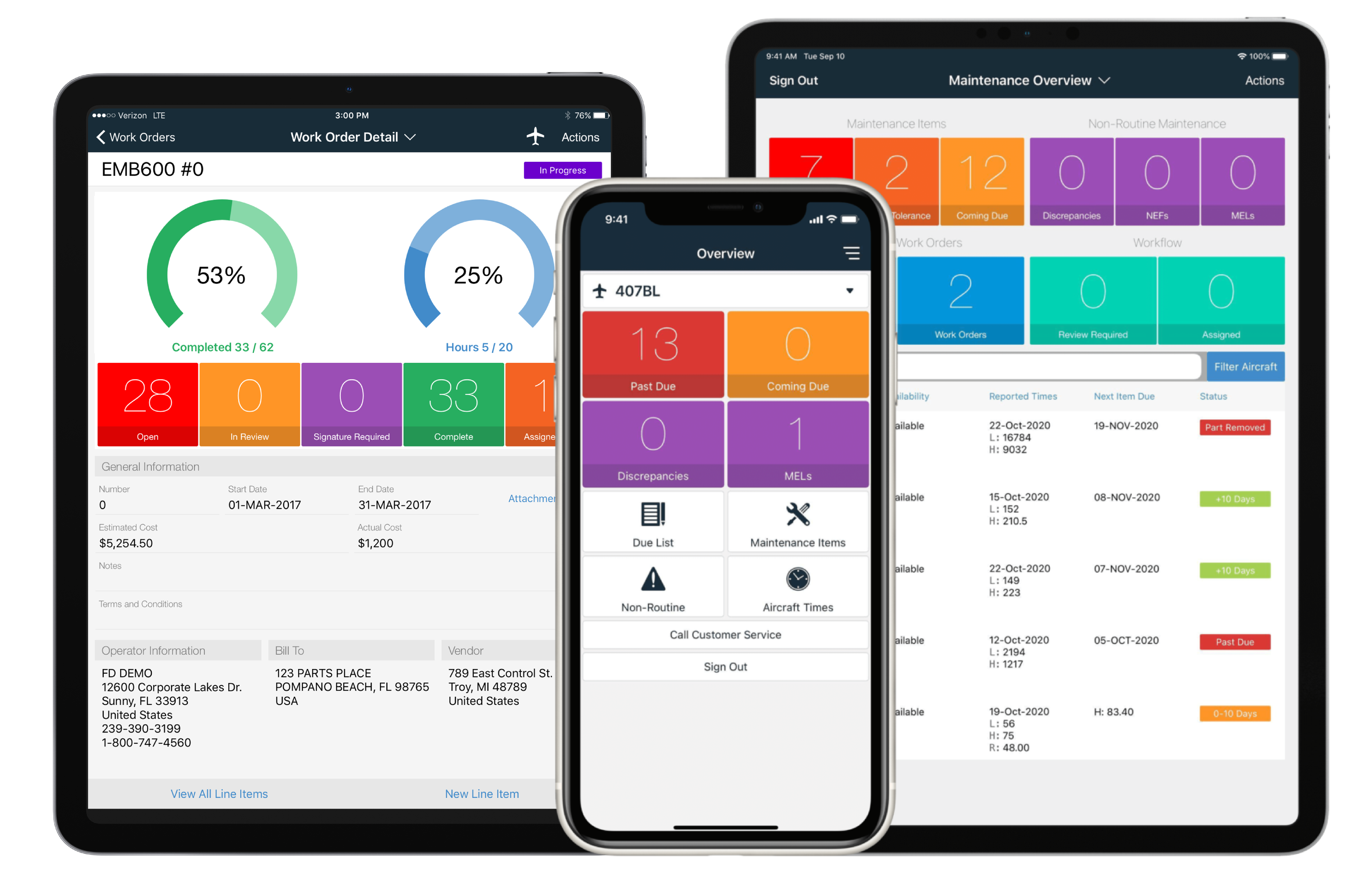 Featured integrations
Unlock seamless workflows and amplify productivity with our B2B SaaS solution's robust API integrations, empowering your business to effortlessly connect and streamline critical tools, ensuring a cohesive and responsive tech stack tailored to your business needs.
Aviation maintenance management software and tech pubs, fully integrated
You now can harness the power of Veryon Technical Publications from directly within the Veryon Tracking airplane maintenance software. Aircraft maintenance scheduling software allows you to access your full library of aircraft tech pubs and regulatory content with a single click.
Veryon Tracking is the answer for complete flight department integration, delivered in a single seamless aviation management software solution.
The Veryon aircraft management software suite provides everything you need to run your operation effectively. This fully integrated solution is proven to eliminate inefficiencies, reduce costs, and increase aircraft uptime in a modern and secure cloud-based environment.