Smoother Flight Operations Software
Enhance communications, streamline data flow, and keep flight scheduling and trip planning moving effortlessly with our flight department software.
Veryon Flight Operations provides schedulers and dispatchers with flight operations management software using real-time data and resource availability.
Create trips, manage crew, and communicate with team members, in a single up-to-date calendar view. Veryon Flight Operations provides operators with the tools needed to eliminate paper processes and manual communication across operations and maintenance departments.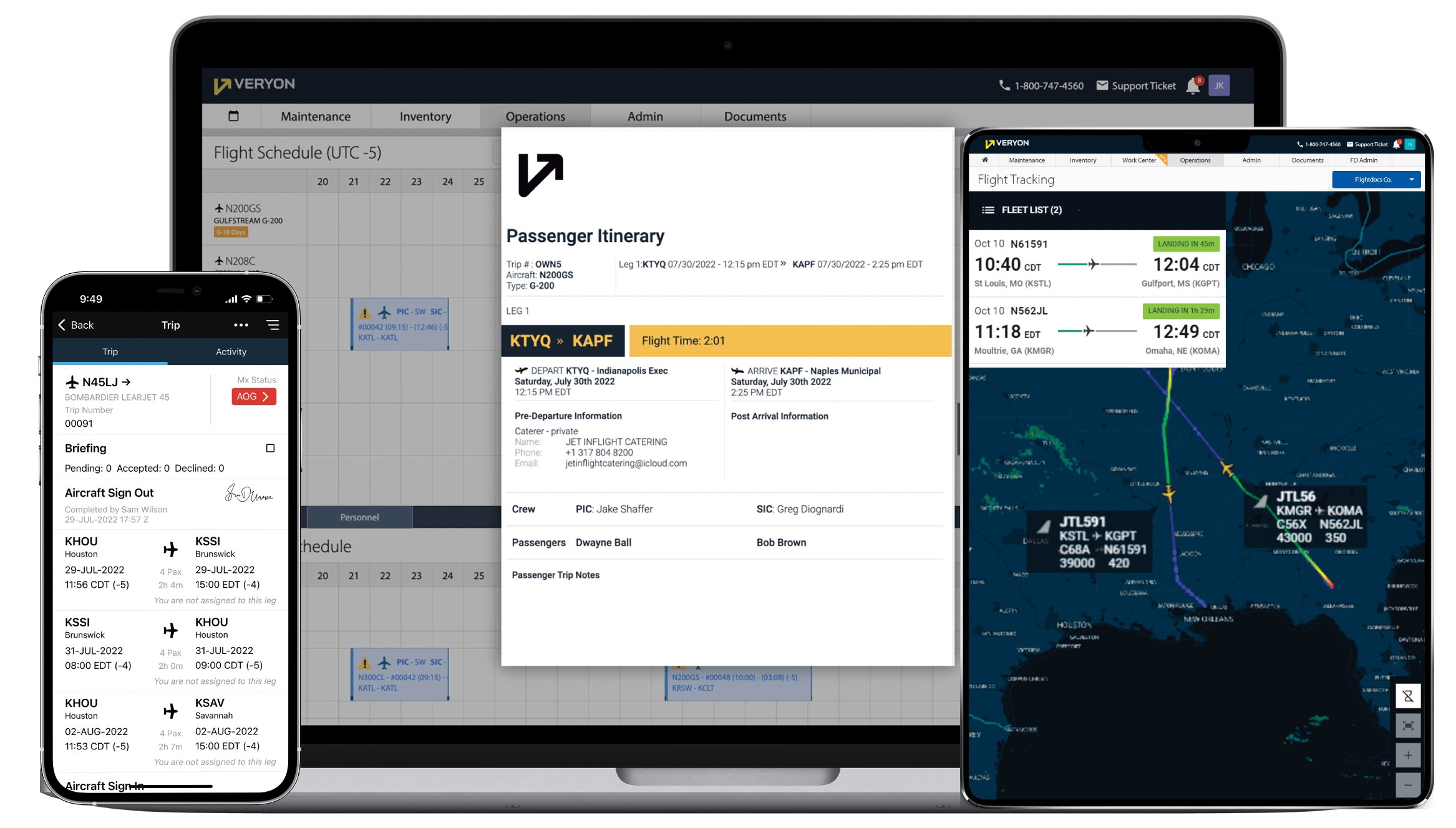 Calendar invites
Automate itinerary/tripsheet communications by sending calendar invites directly to passengers and crew.
Flight tracking
Improve operational efficiency and accuracy with deeply integrated flight tracking.
Info center dashboard
Gain access to a single location so schedulers can view important information and keep flight operations running smoothly.
Third-party integrations
Veryon integrates with ForeFlight Dispatch, FuelerLinx, FlightBridge, and Flight Tax Systems.
The pilot app streamlines communication by delivering a secure and encrypted messaging platform for your crew, schedulers, and dispatchers.

In-app notifications, trip watching, and real-time status updates eliminate duplication of work, data errors, and lag time for critical information.

Pilots and crew receive assignment notifications directly on their phones so they can focus on the specific details and requirements of a trip.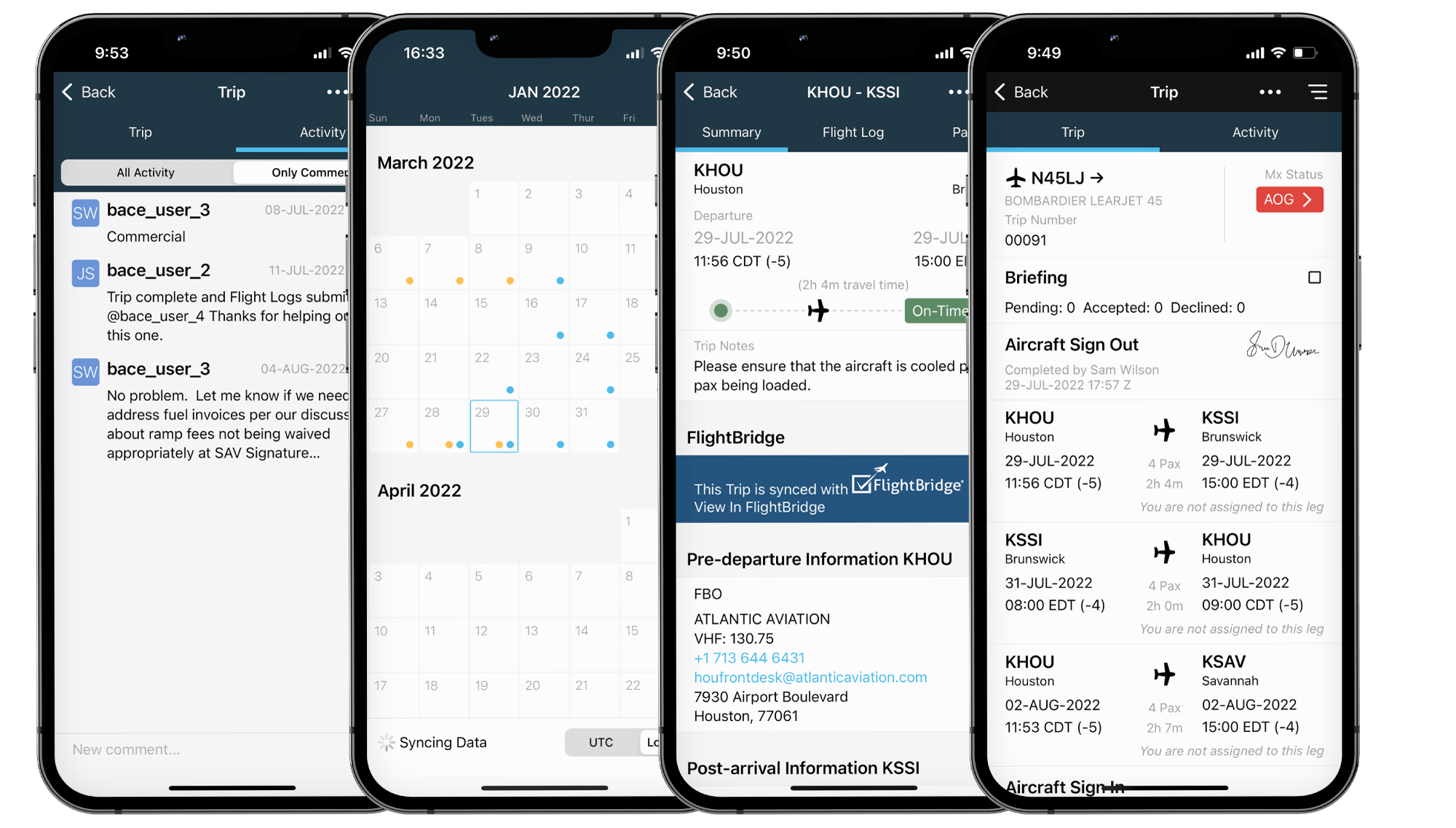 Featured integrations
Unlock seamless workflows and amplify productivity with our B2B SaaS solution's robust API integrations, empowering your business to effortlessly connect and streamline critical tools, ensuring a cohesive and responsive tech stack tailored to your business needs.
Veryon Tracking is the answer for complete flight department integration, delivered in a single seamless solution.
The Veryon Tracking software suite provides everything you need to manage your operation effectively. This fully integrated solution is proven to eliminate inefficiencies, reduce costs, and increase aircraft uptime with scheduling software in a modern and secure cloud-based environment.