Improve Aviation Maintenance Performance
Veryon Work Center is the only service center management solution
designed for business aviation operators and management companies.
Expedite return-to-service with a unified platform that leverages the combined power of maintenance tracking, parts procurement, and invoicing

.
Smarter maintenance
Efficiently coordinate labor, parts, and operational impact, ensuring smooth maintenance execution without any unnecessary delays or disruptions.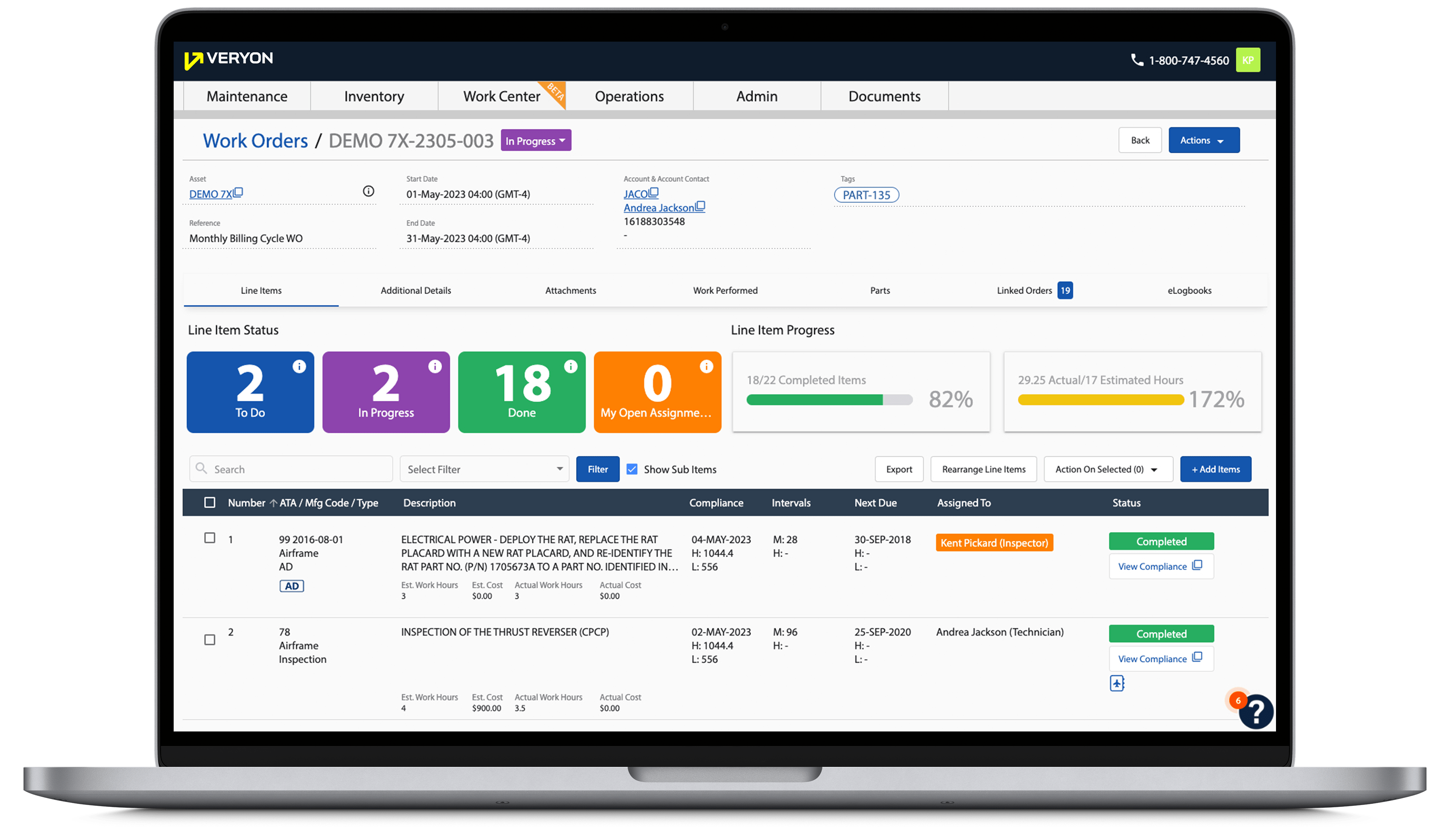 Maximize fleet potential
Maximize short-notice aircraft availability by keeping maintenance tracking information up to date in real-time as maintenance progresses. Enable quick airworthiness assessments at any point during downtime and open the door to more flight opportunities to capture more revenue for your business.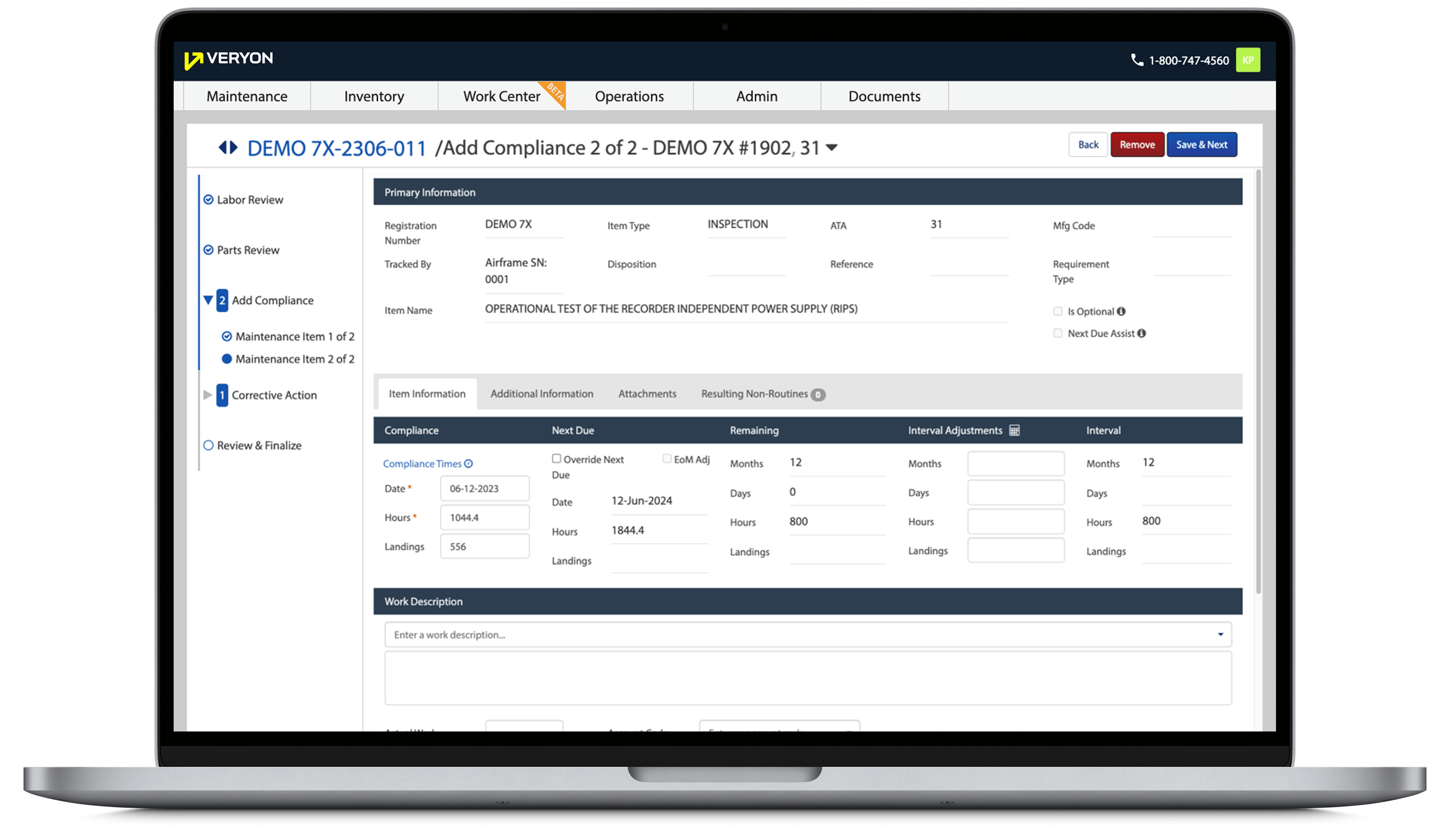 Save time and energy
Reduce downstream billing and return-to-service errors with built-in workflows that make it easy for mechanics and leads to get compliance, labor, and parts data right the first time. Track all costs upstream and generate invoices and logbooks accurately and efficiently downstream.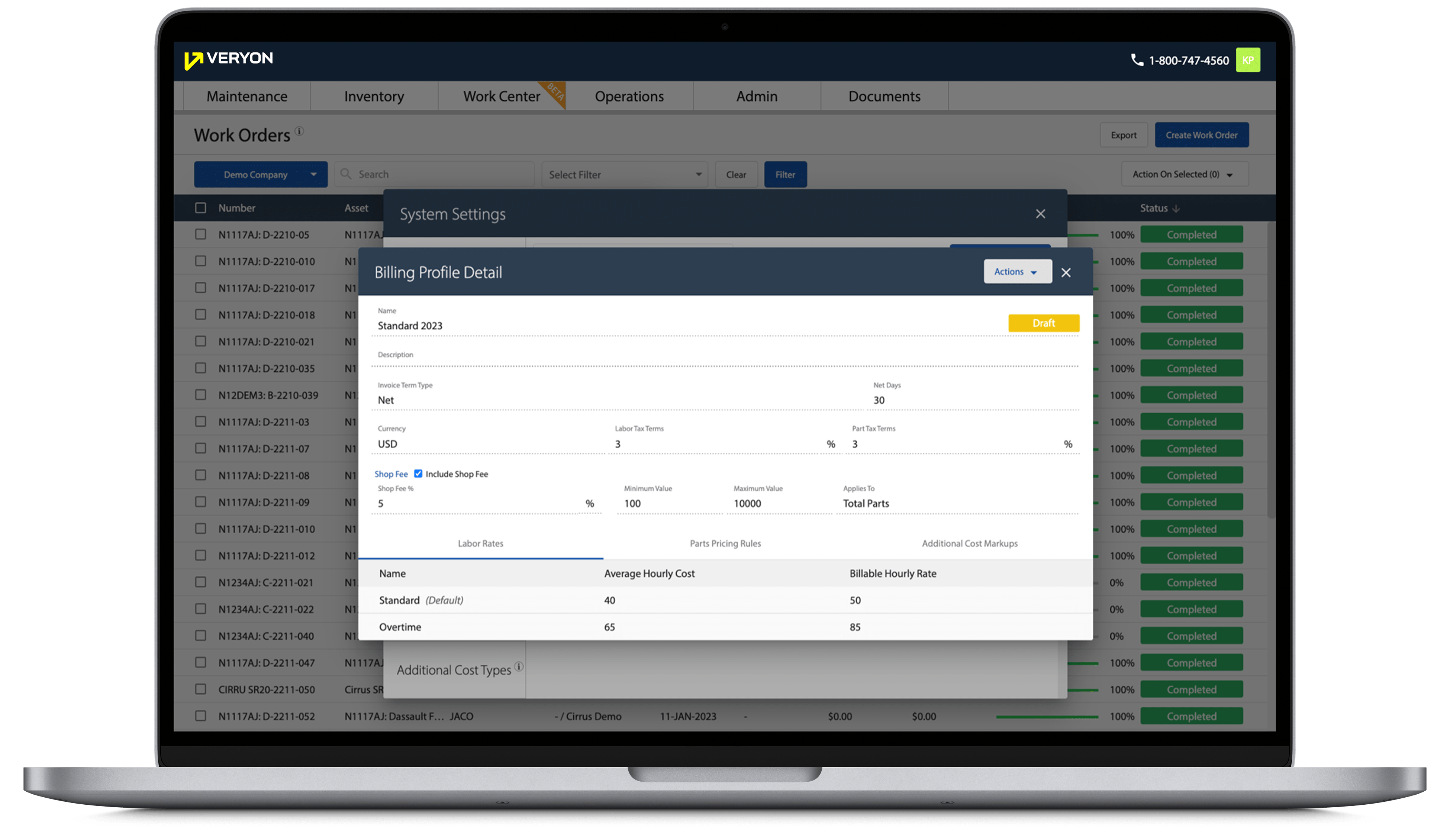 Invoicing & billing profiles
Execute billing efficiently with customer-specific labor rates, parts mark-ups, and profit margin reporting.
Status availability
Provide real-time status updates on maintenance operations.
Parts acquisition
Ensure timely parts acquisition to return aircraft to service.
Intuitive & modern
Provide streamlined functionality, making it easier for new employees to be trained and existing employees to execute work accurately.
Real-time airworthiness
Maintain up-to-date airworthiness status related to work in progress that is trapped in the work order system and not available for maintenance tracking.
Reliability & accessibility
Address reliability and accessibility issues associated with legacy Windows programs running on server-based software.
External aircraft support
Allow operators to work on any aircraft or component, even if it is not on their maintenance tracking system.
Documentation & paperwork
Help operators get documentation and paperwork right the first time.
Seamless integrations
Eliminate missing, unreliable, or clunky integrations between maintenance tracking and work order systems.
Veryon Tracking is the answer for complete flight department integration, delivered in a single seamless aviation management software solution.
The Veryon aircraft management software suite provides everything you need to run your operation effectively. This fully integrated solution is proven to eliminate inefficiencies, reduce costs, and increase aircraft uptime in a modern and secure cloud-based environment.