IAC Expedia Global Sees Significant Efficiencies in Aircraft Maintenance Processes with Veryon Tracking



IAC Expedia Global saw reductions in downtime across their fleet, savings in software costs, & faster maintenance work completion.
About IAC Expedia Global



IAC Expedia global is the flight department management company for IAC and Expedia operating three Bombardier Global aircraft among two separate flight departments.
Headquarters



Teterboro, New Jersey
Company size



7,200+ employees
Website



Teterboro, New Jersey
Product used



Maintenance Tracking, Inventory Management, and Flight Operations
Industry



Corporate flight department
20%
Savings
in software costs through consolidation
10%
Reduction
in downtime across the fleet
5X F
aster
in getting maintenance work completed on an aircraft
The challenge
With their previous maintenance tracking system, IAC Expedia Global had a hard time accessing their aircraft data, which made it challenging to plan for scheduled and unscheduled maintenance.
The outcome
Using Veryon Tracking, IAC Expedia Global no longer has to dig deep for their aircraft information. The user-friendliness of the platform made all their aircraft information readily available to them, so planning for scheduled and unscheduled maintenance is much easier.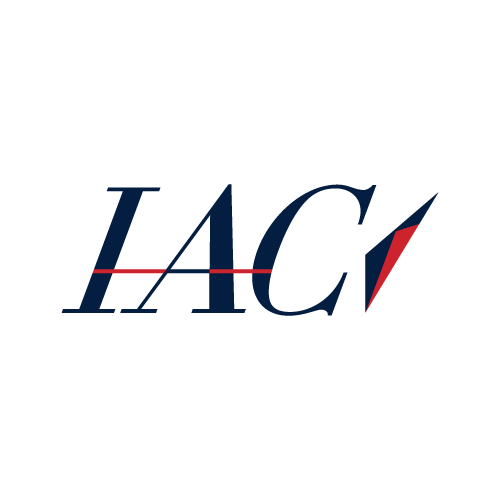 "Veryon Tracking made it so much easier for us to plan and schedule maintenance. And to plan on schedule notification of items coming due. The last program we used didn't do that. You had to go digging into it to find the next items that are coming due."
Shellon Lashley
Chief of Maintenance | IAC Expedia Global
On any given day, the maintenance operation at IAC Expedia Global can go from zero to 100 with the snap of a finger. This means they deal with a lot of unexpected and unplanned maintenance events. And not having the proper tools in place wastes valuable time and causes unnecessary frustration.

IAC Expedia Global's Chief of Maintenance, Shellon Lashley, knew that his team's biggest challenge was being prepared for these unplanned events. Being able to use their maintenance tracking system without issues was also a major concern for him.

Keeping their valuable fleet of Bombardier Globals up and running smoothly is their utmost priority, and they do not have time for using a complicated maintenance tracking system.
"It didn't take long for me to learn because getting familiar with the software was as simple as counting from one to five. It was very easy. I was able to organize my entire stockroom. I was able to create different tasks within Veryon Tracking with just a few clicks. The list goes on and on."
Shellon Lashley | Chief of Maintenance | IAC Expedia Global
Discovering a user-centered maintenance tracking system
On its own, an aircraft is a complex system, so why make matters worse with a complex maintenance tracking system?
When Shellon joined IAC Expedia Global, he wanted a platform that empowered his team to work easily and confidently. At his previous place of work, he was using a different software that "wasn't always user-friendly," and made his job more complicated.
Ease-of-use became a non-negotiable requirement for the maintenance software he wanted for his next opportunity, and he was thrilled to learn that the company was already using Veryon Tracking.
Built with the user in mind, Veryon Tracking allows maintenance personnel to be self-sufficient in their workflow. Everything is laid out in a way that resonates with the user and is easy to understand.
Saving time with on-demand access to aircraft data
Having access to aircraft data when needed is crucial for keeping the IAC Expedia Global flight department moving in their fast-paced environment. They can get flights scheduled within three hours of departure and they need to be able to get all the work completed to get the aircraft ready to go right away.
Shellon mentioned he could get all his work completed with Veryon Tracking in less than 45 minutes and the IAC maintenance team can get an aircraft ready for an impromptu flight without issues. Veryon Tracking provides them time efficiencies that their previous maintenance provider could not accomplish.
In this industry, when you have an issue, you need to be able to access your aircraft data to fix it quickly and efficiently. Shellon mentioned that Veryon Tracking is "easy to work with," and "made work a lot more efficient." He can now get issues resolved right away instead of waiting 10-20 minutes before he can even get an answer out of it.
Improving aircraft uptime
Another benefit to having access to their aircraft data on-demand is being prepared for unplanned maintenance. Most of the time, unplanned maintenance events can lead to an aircraft being grounded since the information and equipment needed to fix are not immediately available.
With Veryon Tracking, there is no need for them to wait to maintain their aircraft – they can see all historical discrepancies (squawks) in one quick search specifically for that aircraft. This means they can see if that aircraft has had the issue before, what the fix was, and how often it has happened. This saves a lot of time flipping through paperwork and returns that aircraft to service much faster.
Being prepared and having quick response times on unplanned maintenance events has significantly improved their aircraft uptime.
"Other solutions make things a whole lot more complicated, and you couldn't get help when you needed it. You can always get help with Veryon. You always have a live person to speak to. If you need anything changed with the snap of a finger, you could just pick up the phone and call and things would happen."
Shellon Lashley | Chief of Maintenance | IAC Expedia Global
Better functionality, lower price tag
IAC looked at Veryon Tracking and compared the price and functionality to a competing system and ultimately realized Veryon Tracking was the perfect fit for them. One of the main benefits of Veryon Tracking is that it is a fully integrated platform. From one platform, the entire flight department can track their aircraft maintenance and manage their inventory across the fleet.

Having a fully functional and integrated solution for their flight department at a lower cost made it an easy decision for IAC. By using Veryon Tracking, they were able to save on costs while improving the efficiency of their maintenance operation at the same time.
Summary
When the IAC Expedia Global flight department struggled with using their previous maintenance tracking system, they turned to Veryon Tracking and saw significant improvements across their maintenance operation.
Veryon Tracking has empowered the team to work more efficiently and effectively – keeping them prepared for unscheduled maintenance events. They can now use their maintenance tracking platform easily, access their aircraft data immediately, save time on maintenance, and return their aircraft to service much more quickly.